Initial Examination and Dental Health Evaluation
We want to build a foundation of trust with our patients so that you will have less apprehension about visiting the dentist. Some people naturally feel uneasy about dental visits, so if we can help your experience be a relaxing and positive one, we have accomplished a major goal. Each of our staff members is dedicated to making sure that you have excellent personalized care in order to make your visits as comfortable and pleasant as possible.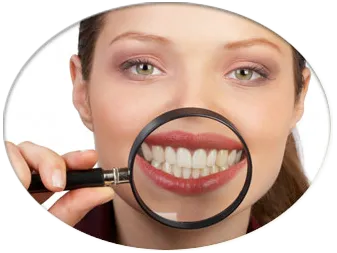 At your first visit, a comprehensive, preventative-oriented examination of your mouth will be performed. This includes a detailed analysis of the teeth, soft tissue, alignment, bite and existing restorations. Complete records including images, x-rays and models may be taken. All of this information will be carefully evaluated to accurately assess your dental needs.
A personalized treatment plan will be formulated to enable you to restore and maintain superb oral health. We think you will agree that the examination appointment is time well spent. Questions are encouraged throughout your diagnostic, hygiene and treatment plan process, so your next step; restorative care, is taken with total understanding.