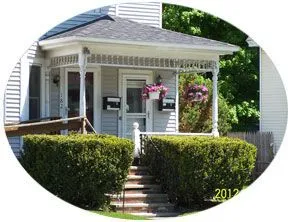 Nicole Cividanes D.M.D. and Brewer Family Dentistry offer contemporary modern dental treatment to patients of all ages. In addition to providing cosmetic dental services to enhance our patients smiles Dr. Nicole focuses on techniques to establish and maintain your oral health.
At Brewer Family Dentistry Nicole Cividanes D.M.D. will treat you in a warm and caring atmosphere with the utmost respect for you as a person. This starts with respect for your time. Our office routinely stays on time, we reserve time for you and only you, and there are no long waits to be seen at your appointment. We will listen to you questions and address all your concerns. Our front desk will work with you to arrange convenient appointments. We will file any and all necessary insurance paperwork to maximize your benefits on your behalf.
Our goal is to greatly exceed your expectations by providing a total quality dental experience.
Please tell us about your concerns, worries, or possible anxieties and allow us to help you. Common sense affordable solutions to solving dental problems are the norm, not the exception, at our office. Most patients are pleasantly surprised to learn that often there are several options to solve their individual problem. Let us present your options to you so you can choose the approach that best fits you lifestyle and desires. We will always listen to you.
---
Facility

We are proud to provide a state-of-the-art facility for the highest quality dental care available. It is one of our top priorities to protect the well-being of our valued patients. For this reason, our office meets and surpasses all OSHA (Occupational Safety and Health Administration) and CDC (Center for Disease Control) standards. We are confident that you will feel right at home in our office as we welcome all patients as if they were family.

Appointments

If you would like to make an appointment, please contact our office by phone or email. Our office facilitates communications and emergency calls and appointments are available and welcome, especially for new patients seeking help.

Financial

We will be more than happy to submit all insurance forms for you and help you recover the most from your benefits. We will do everything we can to help you afford the treatment you need and want. For patients who require major work, a complete payment plan is designed with an appropriate payment schedule. Forms of payment accepted by the office are check, cash, or any major credit card.

Cancellation

If you are unable to keep an appointment, we ask that you kindly provide us with at least 24 hours notice. We ask for this advance notice so that we can offer this appointment to another patient. A fee may be charged if a patient does not show up for an appointment without sufficient notice.

We would like to take this opportunity to thank you for choosing our practice for your dental care!